Pistachio Nuts 1 KG (Nitrogen Packed)
9 Wonderful Benefits Of Pistachios
The health benefits of pistachios include Helping a healthy heart, weight management, help on prevention of macular degeneration, and hypertension, as well as may help improve digestion. It also good help to boost blood, brain and skinhealth.
What Are Pistachios?
Pistachios are one of the oldest edible nuts and are commonly used all over the world. Pistachio nuts belong to the Anacardiaceae family from the genus Pistacia. A pistachio tree takes about 10 to 12 years to produce the first crop. They are drupe, where the fruit has a large seed in the center, which is edible. The nuts of pistachio are not seasonal and are available all year long.
Nutrition Facts
Pistachios are one of the few nuts that contain most of the nutrients such as carbohydrates, protein, amino acids, fats, and dietary fiber. They are rich in minerals such as phosphorus, potassium, calcium, iron, magnesium, zinc, copper, and sodium. They also provide you with essential vitamins like vitamins A, B6, C, E, and K, as well as thiamine, riboflavin, niacin, folate, pantothenic acid, choline, and betaine. Pistachios have a lower calorie and fat content compared to many other nuts and dry fruits.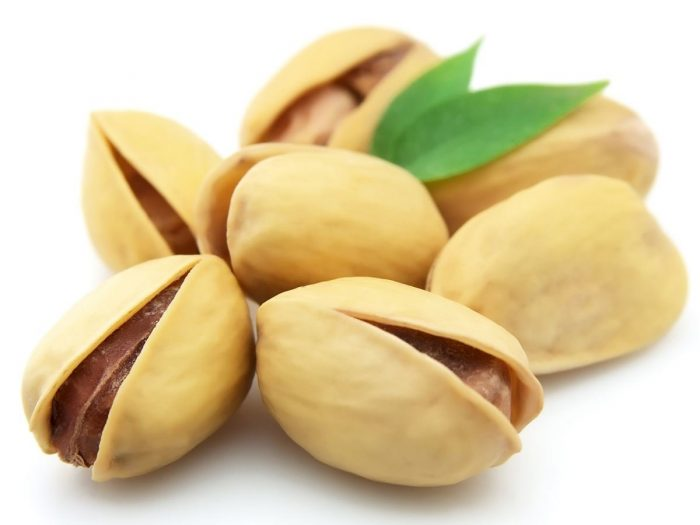 ---